Welcome to SILVERWOOD shutters. Masters of Light & Shade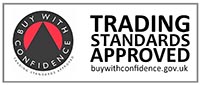 A message to everyone,
Firstly we would like to ask everyone in society do follow the medical guidelines regarding the corona virus, please stay home and social distance (at least 6 feet in any direction for another person when out of your home). If you have symptons then self isolate. Please don't take chances. You may be healthy but could be a carrier, so do be kind and considerate to others.
All the NHS and other essential key workers are doing a fantastic job in supporting the nation as we would like to thank them most sincerely.
In the interests of public health we aren't arranging in home visits until there is a significant improvement. All our customers that have orders with us have been contacted and are being kept upto date, as shutters are made in China. We thank them for their patience and understanding.
Current customers and prospective customers can be assured that while effectively most businesses are paused we have a secure and robust plan for us to weather through the current pandemic. As soon as 'normal' life can start to resume we will press the 'play' button.
Stay safe. Stay home. Social distance. Be kind.
Thank you for reading my message
Steve
We're passionate and love window shutters, we always have and always will. They're just so versatilie and look fantastic whether you have a traditional home, a smart modern apartment or a chocolate box cottage.
We take care to beautifully design your shutters and install them with loving care and attention to detail.
We're proud to be a Trading Standards vetted, aproved and registered company so that you can Buy With Confidence. You can verify our Trading Standards status and 5 star rating by clicking here.
Good design, choosing the most suitable layout and materials are factors which we can guide you through with expert, unbiased experience and then we'll install them as though we're fitting them for our own home. We have a reputation that we're extremely proud of and want you to be nothing less than delighted with every aspect of your purchase. Just so you know we don't sell any other products!
Follow us on instagram, you'll see plenty of shutter photo's and things that we like or have made us smile, click here to see our instagram page. Or for good old Facebook, click here.
We are a truly independent company so have chosen our shutters carefully giving a complete range of materials from sustainable hardwood to craftwood and waterproof shutters to suit your home and application exactly.
Shutters are popular because they look so good, but there are many pratical reasons for choosing them, they are good at keeping the heat out in the summer and they offer good levels of privacy while giving atmospheric dappled light. In the cold winter nights they are excellent at retaining heat: tests showed that they are amongst the best insulators for windows. Our friends at English Heritage gave us permission for the link to the research results by clicking here.
So why pick SILVERWOOD shutters:
1. Friendly Professional qualified designer. Not a sales or fitter orientated sale.
2. All staff are PAYE. No sub-contractors.
3. All staff are DBS checked (Formerly known as CRB)
4. Trading Standards vetted, approved and registered company.
5. A decade of experience.
6. £5m public liability insurance.
7. Honesty and clarity in all our actions.
8. No double glazing style signs outside your home