Wooden Plantation Shutters & Interior Window Shutters
Elstree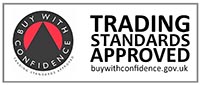 Welcome to SILVERWOOD, we're simply passionate about window shutters; we love them and think every home window should have them! Whatever your style of home 'shutters' look wonderful. So whether you live in Elstree or a leafy nearby village in Hertfordshire your home will look fantastic with window shutters designed and installed by us.
There are so many advantages of having window shutters offering great privacy, a calming dappled light, shading and protection from the sun's heat and invaluable window insulation to retain our costly central heating. They're quick and so easy to clean and help lessen effects of allergies.
Our ethos is to achieve excellence in everything we do so you can be sure of the quality of our window shutters, our dedicated service and attention to detail. You'll also find us very competitive and excellent value for money. You can buy with confidence when you invite us to your home in Elstree and you can be assured we'll listen to your needs, we won't pressure sell and we'll simply give you our best advice. We'll measure your windows while we're with you and together we'll design the perfect shutters for your home.
We usually describe shutters as 'Plantation shutters', but they are often simply called shutters, window shutters, wooden shutters, internal shutters, interior shutters and Californian shutters; so whatever you prefer to call them is fine by us!
Our wooden plantation shutters are bespoke and made to order for your window or window's. They're available in many different materials, louvre size, colour and configuration. Hand finished to the highest quality they're precision made. So whether you'd like cafè style or full height or tier on tier, any window can have shutters. French doors, circular or triangular windows or any awkward shapes or architect designed windows all look amazing.
If you're buying your new home in Elstree or nearby in Hertfordshire we'd be delighted to install shutters for you. We're happy to meet you at your new home when you've exchanged contracts. If the owners, Estate Agents or house builders can only give limited time then we can make arrangements to measure only and then discuss things with you at your existing home or perhaps in an amiable coffee shop.
We're based in London Colney, just one mile from St Albans, Hertfordshire giving easy access to all of the county, Elstree and surrounding areas.
We offer our full wooden & plantation shutter design and installation service throughout Elstree and all of Hertfordshire.
Wooden Shutters Elstree - Plantation Shutters Elstree - Window Shutters Elstree
Wooden Shutters Elstree - Plantation Shutters Elstree - Window Shutters Elstree