Phoning for Some Info!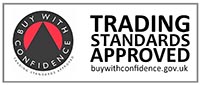 Yes we're happy to answer your questions or chat with you about shutters! Your question might be in one of our pages but that doesn't matter simply ask! If you prefer to to send an email in the middle of the night that's great, we'll reply the next morning for you. We don't have a call centre that take calls so we can answer your questions! Give us a call on 01727 822 600 or email us at info@silverwoodshutters.co.uk
Click the links below to find out more.