Our Current Special Offers and Promotions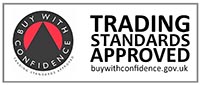 Please phone and ask for our early bird January sale!
Autumn 2018
This summer we are offering 10% off our top of the range Sustainable Teak and Infinity shutters.
Sustainable Teak; they're simply the finest quality and are available in a range of beautiful painted colours or stained and finished with a satinwood varnish. Priced from £498 with 10% off are now from £448 per square meter.
Infinity shutters are made with real hardwood shutter panels and have an MDF frame* Priced from £420 with 10% of are now £378 per square meter.
To take advantage of these promotions please fill the contact form with your details and pop the approximate sizes of the windows you would like to have shutters fitted so that when we phone you we can also give you a price guide.
Prices include VAT and fitting. There is a minimun order value of £600.
Options like a hidden geared tilt mechanism, bays or tier on tier have extra costs.
*MDF frames are not suitable for areas or windows that have condensation, steam or water for example: in a bathroom or single glazed sash window. We offer other choices which may be more suitable, please ask.
Special shapes and bespoke paint choices are included but have significant extra costs over rectangular shutters
Our lead times are approximately 8 - 12 weeks from an order to installation depending upon your choice of material. We design, supply and install with loving care and attention to detail so that our quality and service shine through.
The new GDPR regulations came into force on the 25th May 2018 so please be aware that just as before we don't send any emails to you other than to reply to you or to update you upon your order status. We never send unsolicited, junk or spam emails of any description nor do we share any data with any other person, company or organisation.