Our Current Special Offers and Promotions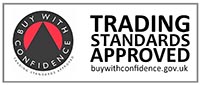 Covid-19
June 2020
Thank you for checking this page, we are operating under difficult conditions due to Covid-19 are therefore we're not displaying any promotions. We're not currently booking in home design visits due to the virus. If you are interested in purchasing shutters please feel free to use the contact email form and pop window sizes in the message box and we can provide an estimate for you.
The T's and C's:
To take advantage of these promotions please fill the contact form with your details and pop the approximate sizes of the windows you would like to have shutters fitted so that when we phone you we can also give you a price guide.
Prices include your in home design visit, a survey when we take final measurements to make your shutters, installation and disposal of all packaging so there are no additional costs. The price we quote is the price to pay. There is a minimun order value of £600 after any discounts.
Options like a hidden geared tilt mechanism, bays or tier on tier have extra costs.
*MDF frames are not suitable for areas or windows that have condensation, steam or water for example: in a bathroom or single glazed sash window. We offer other choices which may be more suitable, please ask.
Special shapes and bespoke paint choices are included but have significant extra costs over rectangular shutters.
Our lead times are approximately 8 - 12 weeks from an order to installation depending upon your choice of material. We design, supply and install with loving care and attention to detail so that our quality and service shine through.
The GDPR regulations came into force on the 25th May 2018 so please be aware that just as before we don't send any emails to you other than to reply to you or to update you upon your order status. We never send unsolicited, junk or spam emails of any description nor do we share any data with any other person, company or organisation.